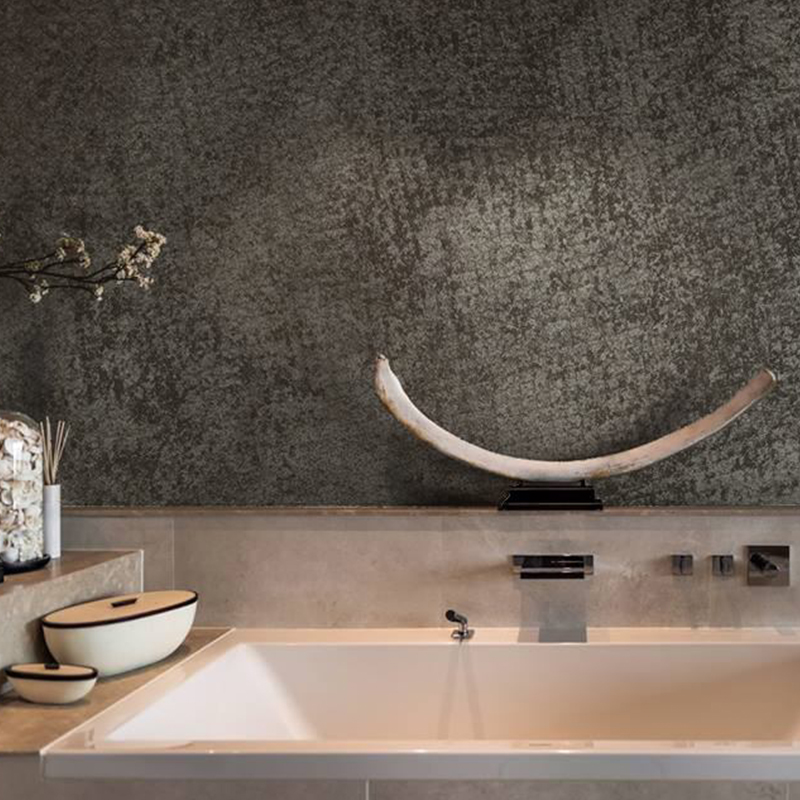 Fractalis Bubble2 Collection is an innovative effect derived from optical patterns research.
Specifically, Bubble2 was inspired by hands-on experiments in bubble geometry.
In these experiments, children created bubble wands out of everyday objects such as straws and pipe cleaners using solutions of traditional soap formulas.
The result is an exuberant 3D textural and visual delight. It's like adding joy to interior walls.
Intended use: Interior architectural surfaces.
Nature: Water based.
Available colors: Pearl, Silver, Gold, Ruby, Copper, Bronze
Wash and scrub: Use a cloth or sponge dampened in a mild soap to clean.
Application Tool: Fractalis Bubble2 trowel